Job Search
News
Welcome to Job Bank
New on Job Bank: More Jobs. More Features!
Job Bank is growing.
You can explore top advertised jobs, how much money you can make, and what skills you'll need.
Take a quick tour and let us know what you think!
For further information, visit our FAQ page.
Which program will work for you?
Job Alerts
Have you
subscribed yet?
Try our new Job Alerts and receive information on job opportunities, and related labour market directly in your mailbox.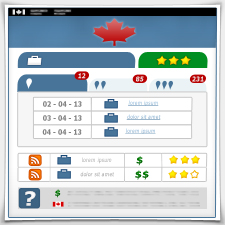 Features:
Quick and Easy Subscription
Sent directly to you Twice a Day
Related Occupations
Job Market Information
Job Search Tips
Date Modified: